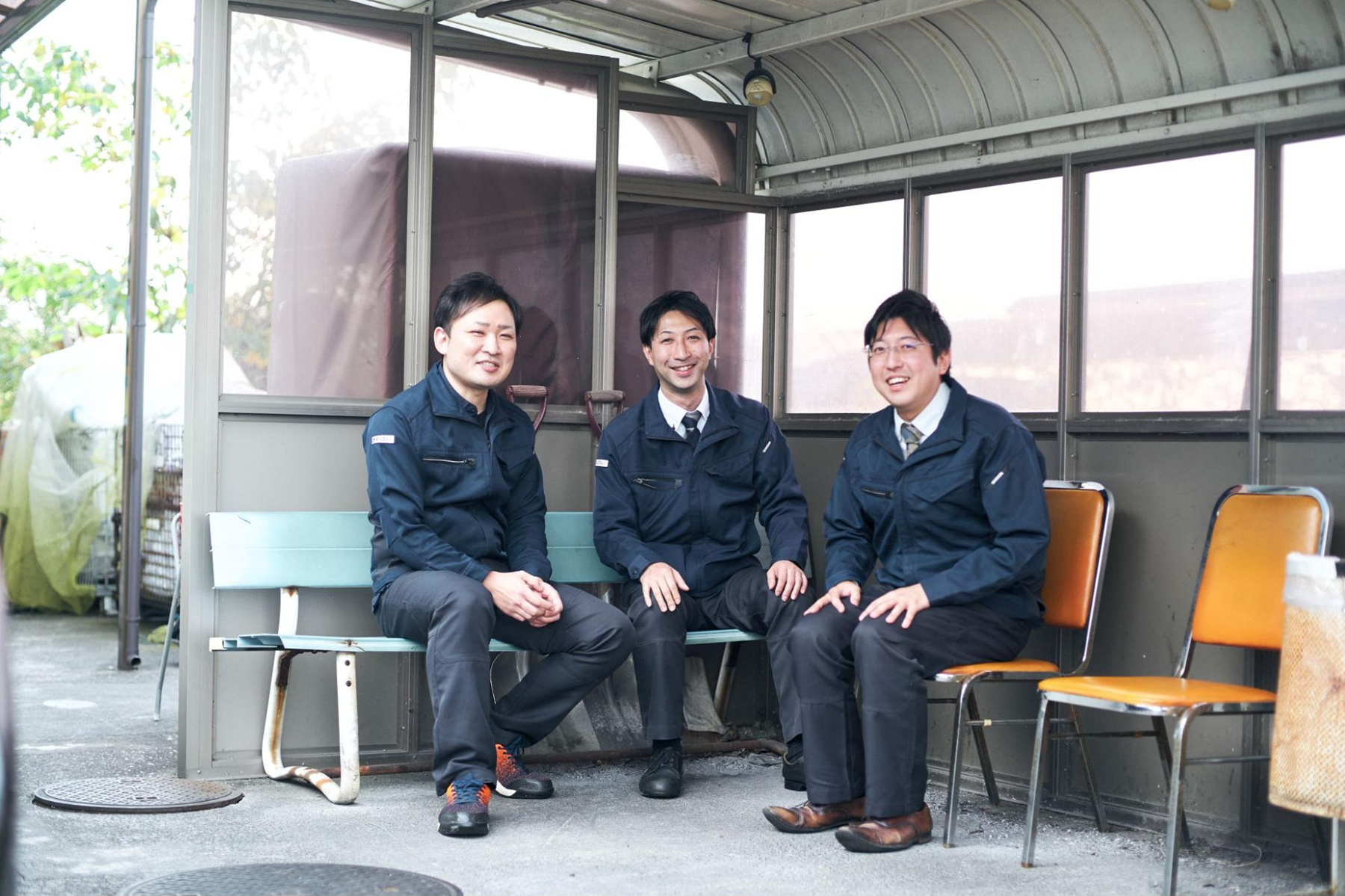 A workplace where people understand each other through a job rotation
Manufacturing Sect., Production Management Dept.
Omori
I understand that the role of everyone directly involved in production is very important since you are a manufacturing company, what are you doing as actual practices?

Numata: The basic tasks of the procurement department are mainly related to purchase price such as ordering materials, arranging products, quoting new products, developing suppliers, and managing delivery dates for newly ordered products. It is very important for procurement to work together both internally and externally. We have to constantly communicate with various people and work on negotiations smoothly, acting as a bridge or a coordinatoar. In other words, I think that this department is like "the core" of the company.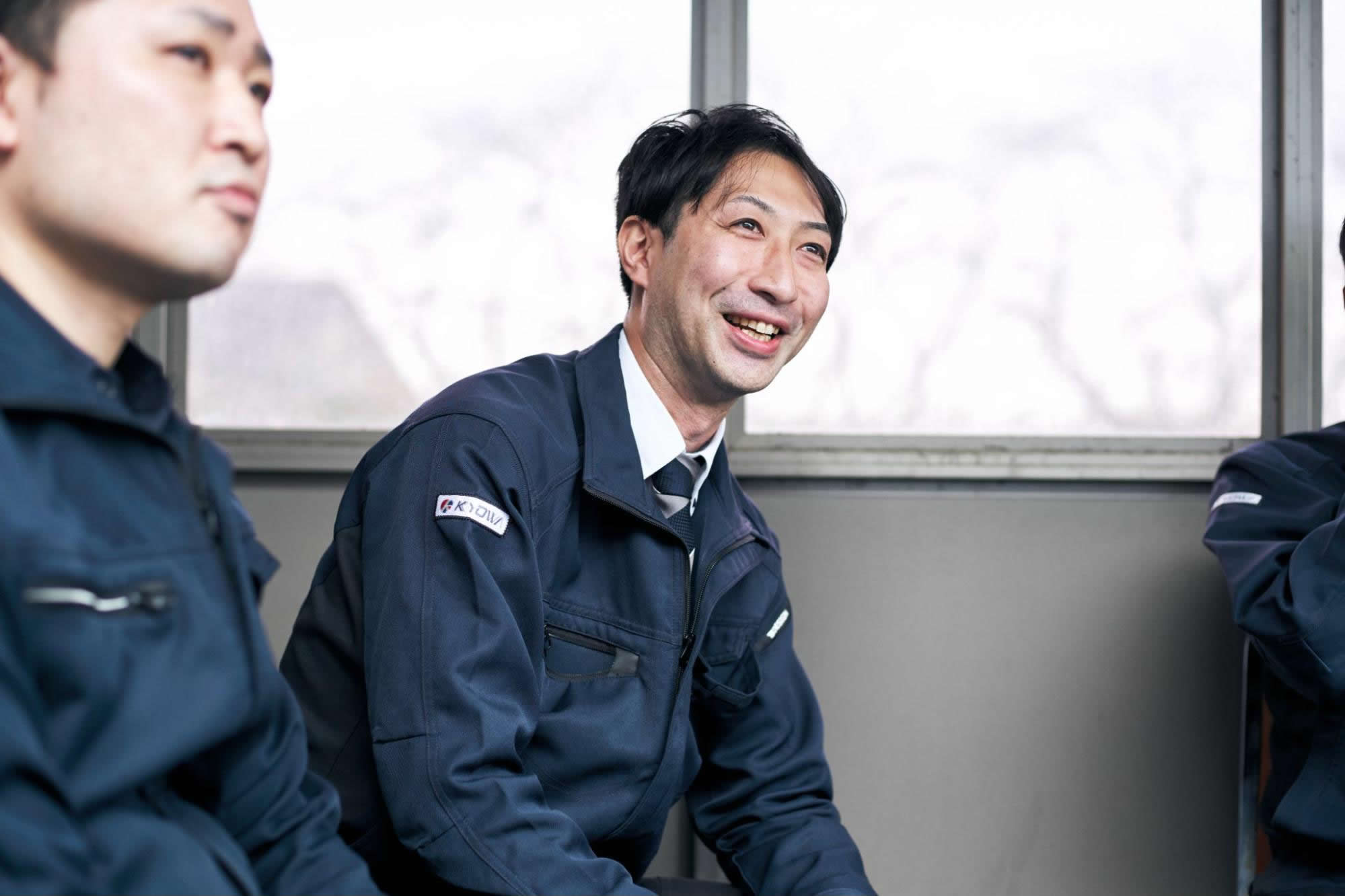 Ueda: That's right. In that sense, the department may be a position like the core of the cost management of the company. I recognize that this is an important department that is responsible for how we can retain profits as a company.

Are there many people in the procurement department staying in the procurement department since they have joined the company?

Ueda: I was originally in the sales department. Mr. Numata, you were originally in the manufacturing department, were't you. I think it is because I have had various experiences within the company and have a good understanding of the situation within the company, that made me able to manage costs from multiple perspectives.

What points make you rewarded and motivated on a daily basis?

Numata: I always feel happy when I finally received an order after exchanging appropriate quotations from a customer's request that our sales department worked hard to acquire. Each customer's request is different one by one. We negotiate with people both inside and outside the company each time.
Ueda: That's right. New projects are the most challenging and use my brain because of a lot of work. Also, we are a department that has to eliminate what we cannot do for customer's requests, so we always keep our eyes open for new information from our partner companies and it is necessary to keep researching processing technologies. By doing so, we are increasing versatile things we can do as a company.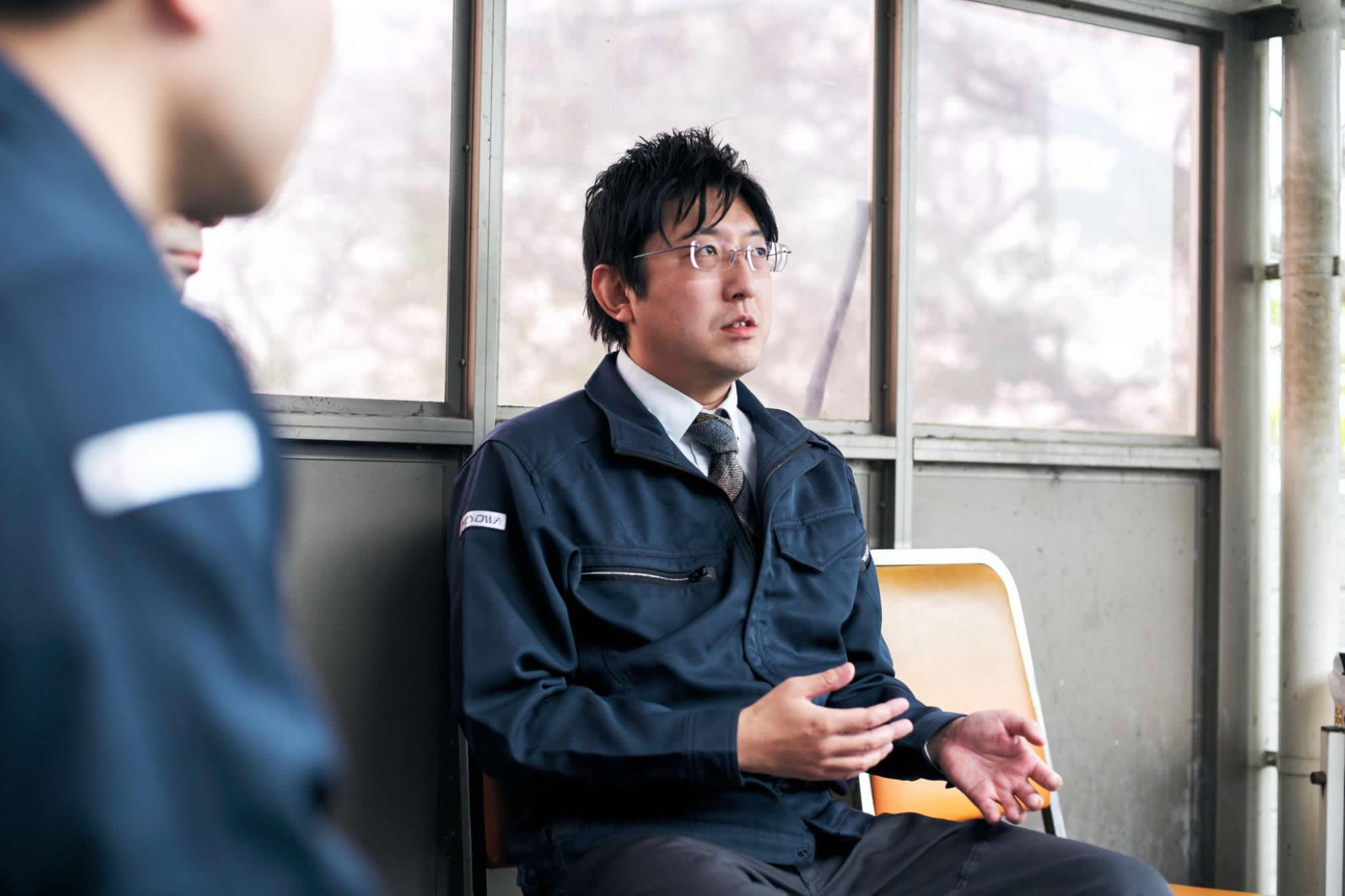 There are many cases, because of various reasons, only two parts are ordered in the end even though a customer orders ten parts at once. Therefore, it makes me very happy when we put efforts to manage such a difficult request and acquire all the orders from our customers.
Not only it is rewarding for the department, but it also directly affects the company's profits, so it makes the entire company happy in the end.
Omori: In recent years, automation system using robots has progressed, and it has become common to produce products with as little human intervention as possible. However, there are still more things which only human can do. I think it is one of the best part for manufacturing to have a delight when we ourself think and create a program from a 2D drawing and a thing made by selected and processed a blade becomes a complete 3D product.
This is a job, so there are sometimes when things don't go well, but I think we should never forget the joy when we could make it.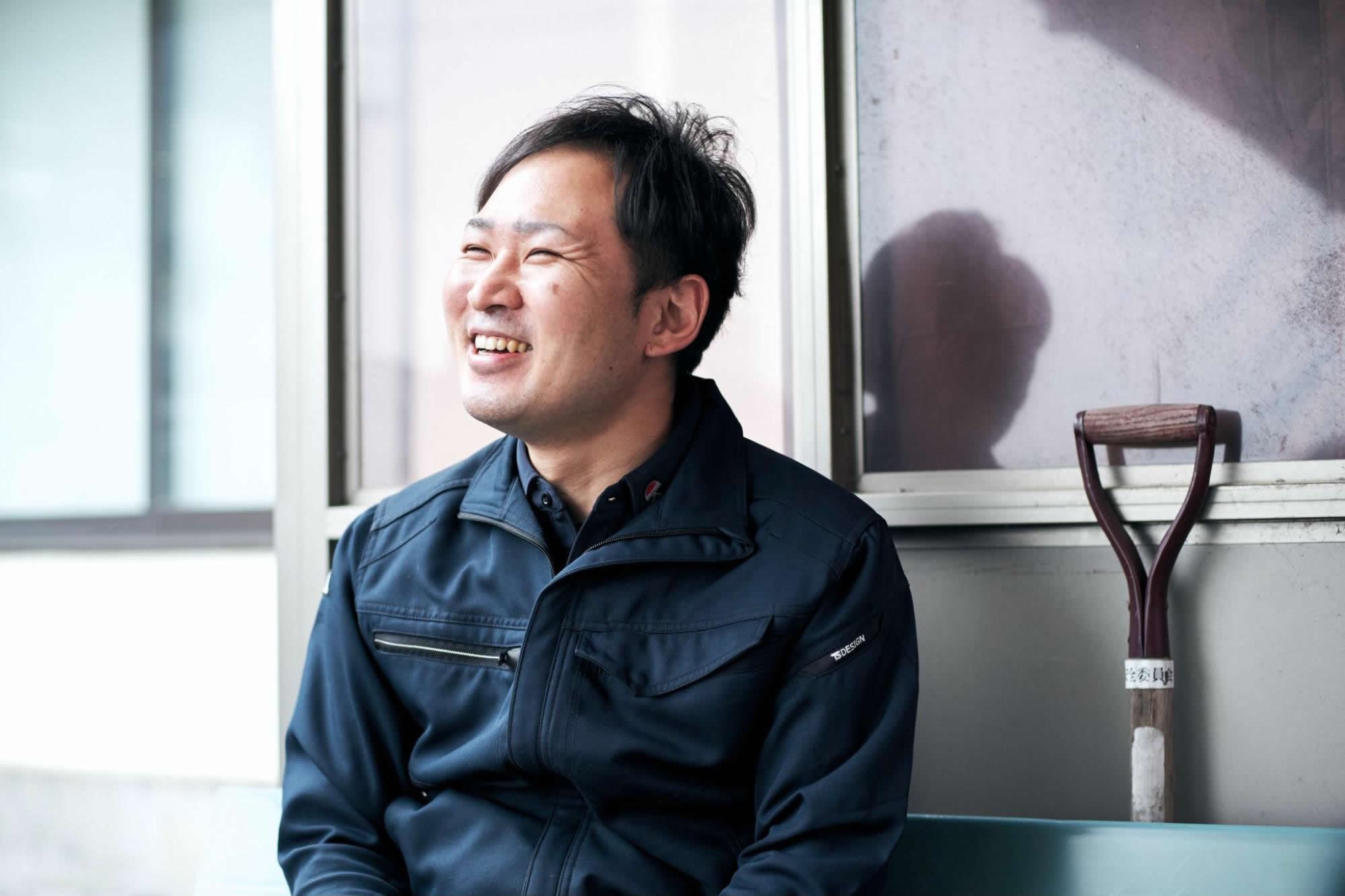 Are there any products that you found interests or awareness to make?

Ueda: The project for a certain university was a new challenge for us and it was the request which we had never had like this before. I can't tell you the details due to confidentiality, but it was the impressing and interesting project.

How would you like to be involved with the future Kyowa Seiki?

Numata: I am sure that each of us has own vision for the future, but I am aware that Kyowa Seiki will be part of the larger organization "Kyowa Holdings" in the future, and I would like to work with always thinking about what role Kyowa Seiki can take part in and what kind of role I can play in this process. I would like to keep thinking about what is necessary for the organization and what I can do, without getting too caught up in my job title or position.
Omori: We still have a lot of work to do before we establish an automated production line with new machines, but we will move forward step by step to make this happen. When the new factory is finally built in the future, I would like to produce value-added products by the automated machines in our production line, and as the person in charge this, I would like to fill the floor of the new factory with the automated machines in a production line.

Do you have any message for people who will be joining the company?

Ueda: Our corporate culture is open, and we have a culture that allows people to say what they think, and also since we have a job rotation, it is a place where people can challenge yourself to do many things. Through such experiences, I hope that new commers will enjoy their work every day while also growing as a person, and I hope we become good colleagues with applying ourselves to work together in friendly competition.