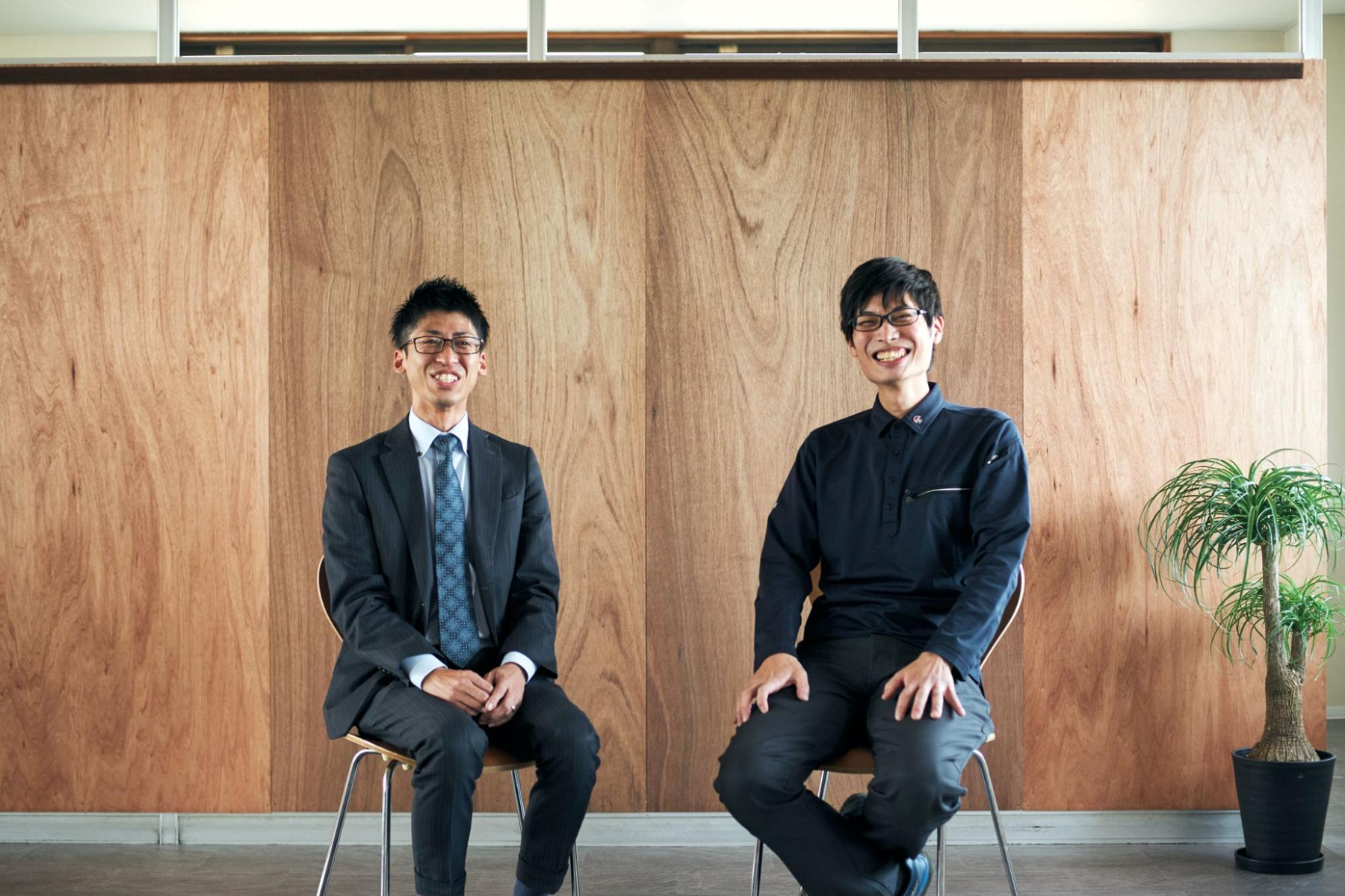 The reason why we joined as mid-careers from big companies, and awareness.
MGR of Sales and Procurement Dept.
Hirotomo Tanaka
MGR of Production Management Sect.
Atsushi Makino
Please tell us your name, enrolled department, and title.

Tanaka: I'm Tanaka, general manager of the sales department and procurement department.
Makino: I'm Makino, manager of the production management section of the production management department. Thank you for giving us this opportunity today.

Since you both joined the company as mid-careers, what was the reason to join the company?

Tanaka: My previous job was in a major food manufacturer, and at the timing to take a promotion exam, there was an opportunity to write a report about "How can you be involved in this company's next 100 years?" However, I couldn't seems to be able to write about it and stuck for writing. I think it was because the size of the company was too large that I could not get the feeling that I was contributing to the company as one of employee and could not image it at all.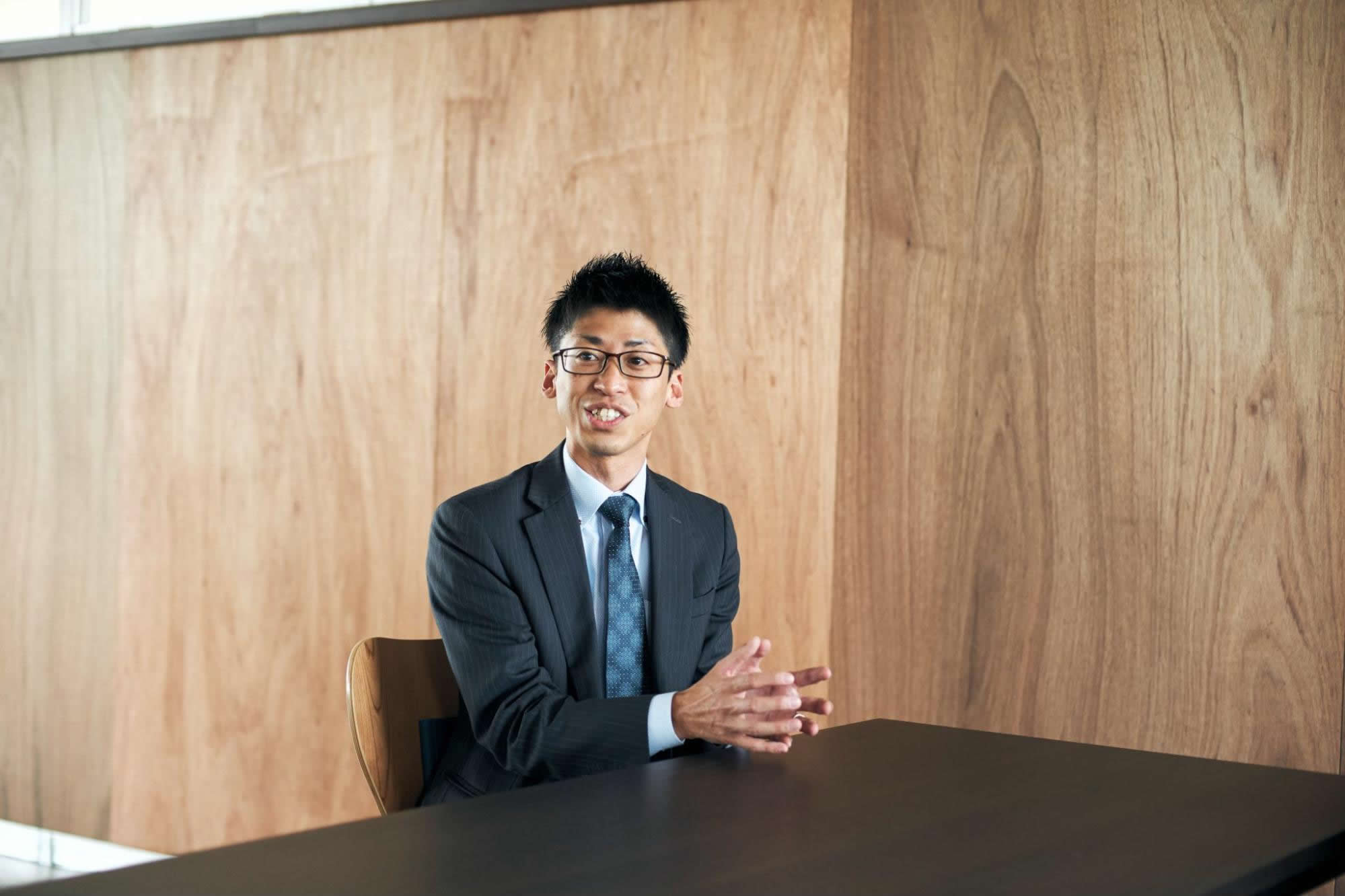 Originally, I has been an old friend with the vice president of this company.
One day, when I was talking with him and he said, "I want to change the future of small and medium-sized companies. To make it happen this, first of all I want to make Kyowa Seiki a role model of the manufacturing industry." I was moved by his words. As one of the members of this company, I felt that I could realize to change not only the manufacturing industry, but also small and medium-sized enterprises in Japan by showing what I had cultivated in the previous company so far, so I decided to join the company.
Makino: My previous job was in a retail company that operates commercial facilities, and I worked as a salesperson and also put in charge of the sales floor, but it was a huge burden to me, so I decided to change a job. Relatively, I know that I am a introverted personality, so I found a hiring position for an inventory control or warehouse management, and it was our company. About ten months after I have joined this company, the current vice president joined the company, and I was very impressed by how conscious and motivated he was, even though he was younger than me.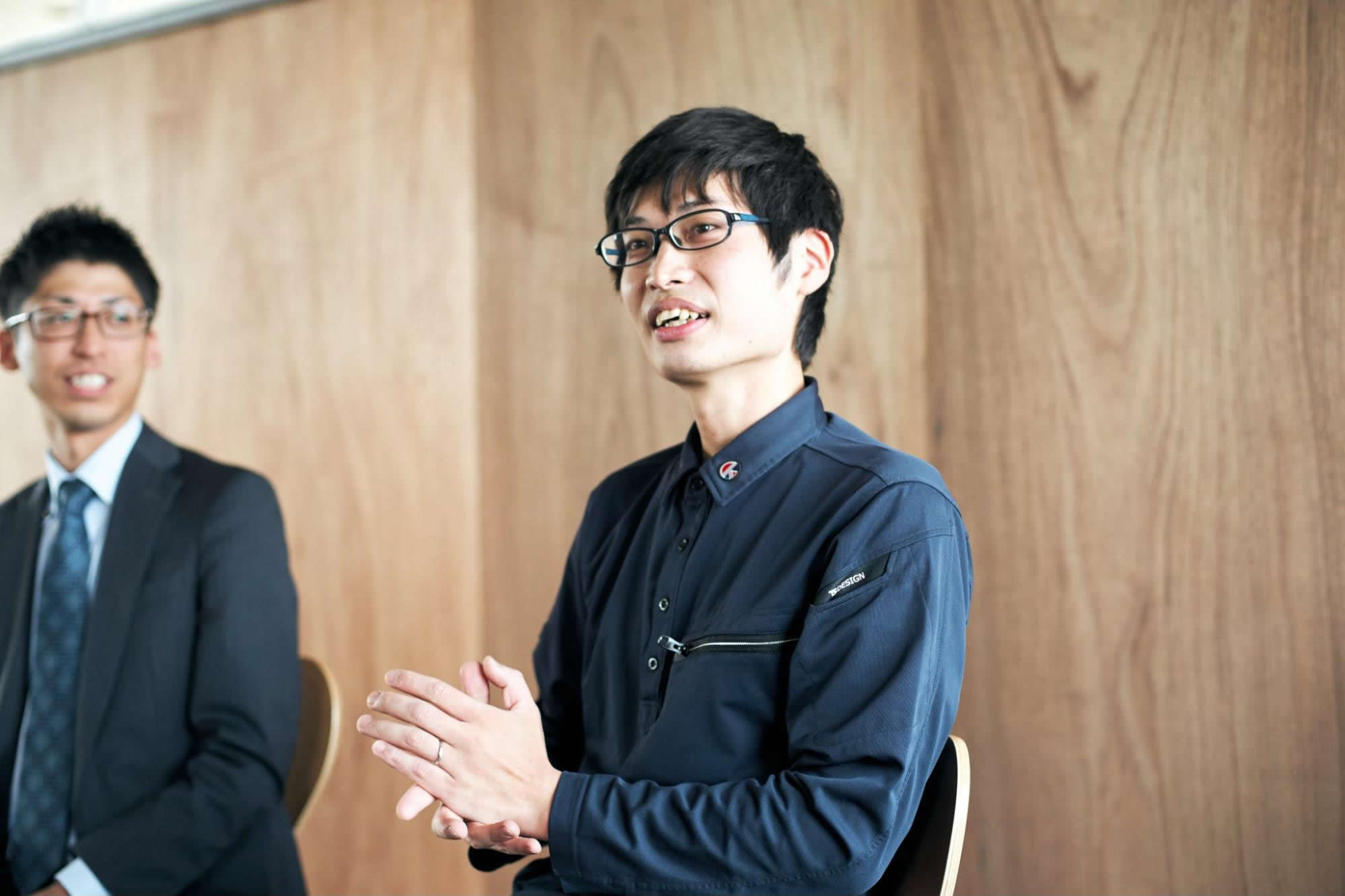 In both episodes, it seems that the vice president was a huge factor.

Makino: I have seen both before and after the vice president joined the company, and I can tell the atmosphere has completely changed. I feel that by sharing a big goal, each employee's sense of purpose has become clear.

Are there anything that you have felt or been conscious of since you joined the company?

Tanaka: I am conscious of creating rules and systems. The current core system was introduced relatively recently, in 2017, and the company culture was inevitably deeply-rooted on individuals' way of working, relying on past experience and individual competence. By building rules and systems which had not been in before, we have tried to reduce the amount of depending on individuals' work as much as possible.
We will continue to work to ensure that everyone can work efficiently by building systems and rules, while leaving the work that belongs to the individual in a good sense.
Makino: Yes, that's right. I feel that the degree of dependence on individuals is higher than in large companies. Inevitably, when it comes to manufacturing, jobs that belong to more individuals still exist, and I think it is very important how we do with it in the future.

I would like you to tell me what kind of presence you would like to have in the company in the future.

Makino: I have mentioned that my personality is introverted, but I think my desire to change the company better is stronger than others. As long as I am given the responsible position, I would like to lead others, regardless of my aversion to taking the lead. I also want to become a person who helps others and trusted by others, regardless of my department. I believe that the accumulation of these efforts will lead me to a necessary presence for the company, and I am performing my tasks on a daily basis.
Tanaka: There are many situations where we work across departments, not sticking to job categories too much. The things I can learn in such an environment are extremely valuable, and I am naturally able to learn things that I did not know before. So I would like to continue to challenge myself in many different things. Fortunately, our company culture has an evaluation criteria that emphasizes "Taking on challenges." There are many people around me says "Let's give it a try!" and it is a very attractive place. I am hoping that I can be an example to all employees that they can challenge themselves in this way.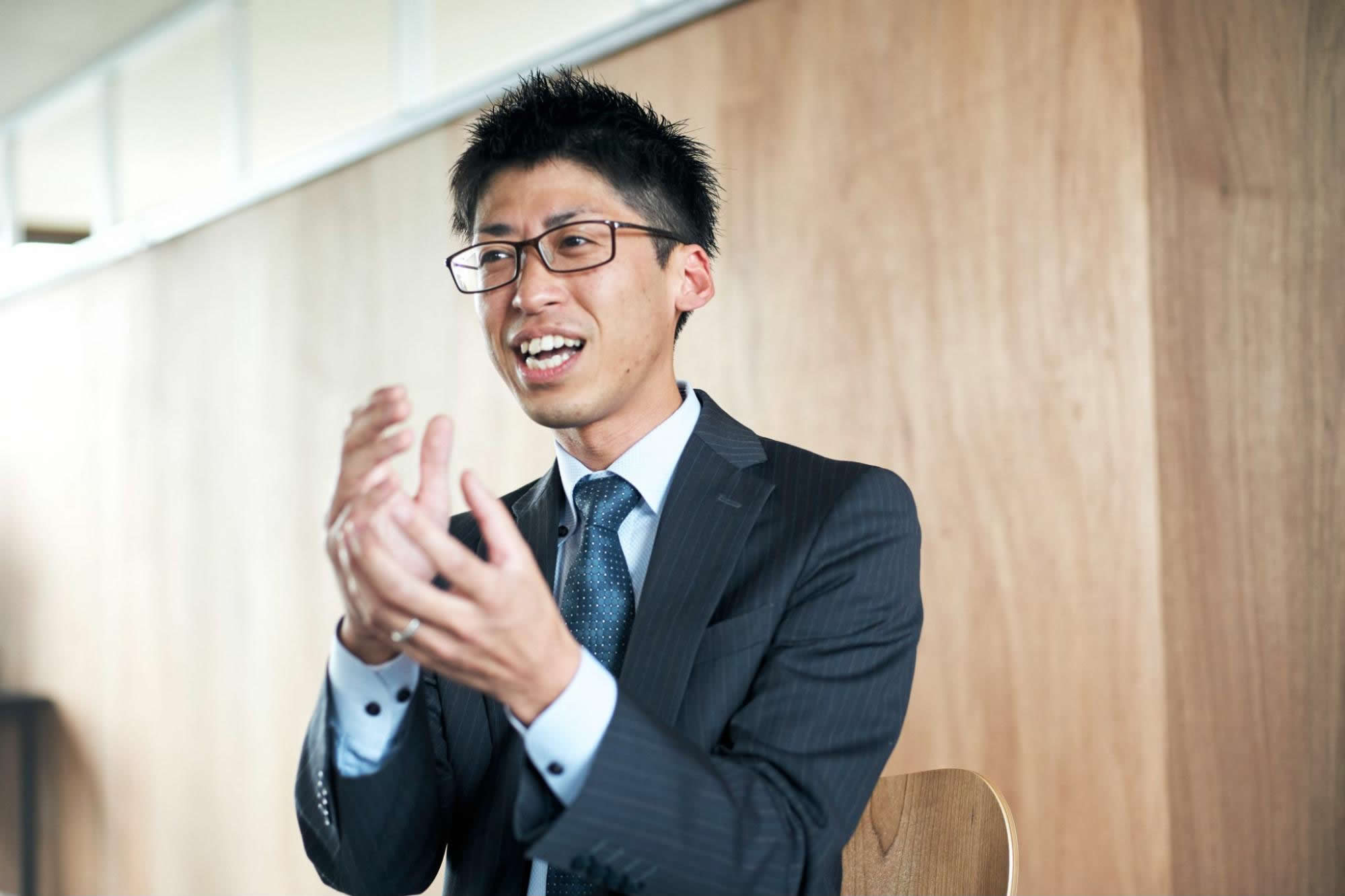 The corporate culture is very friendly and harmonious, isn't it.

Makino: Anyway, I feel a sense of "camaraderie" in this company that I could not feel at my previous job, and I think I really want to get old with my colleagues. The president himself speaks to the employees and creates an atmosphere where it makes them easy to speak up, and the leaders under him also see and learn from his attitude and try to create an atmosphere. Our customers often praise our good atmosphere of the company.
Tanaka: That's right. No matter what your position is, there is an environment that you can speak up and challenge what you think is good for the company as a whole. I would like to challenge various things with people who will join the company in the future.