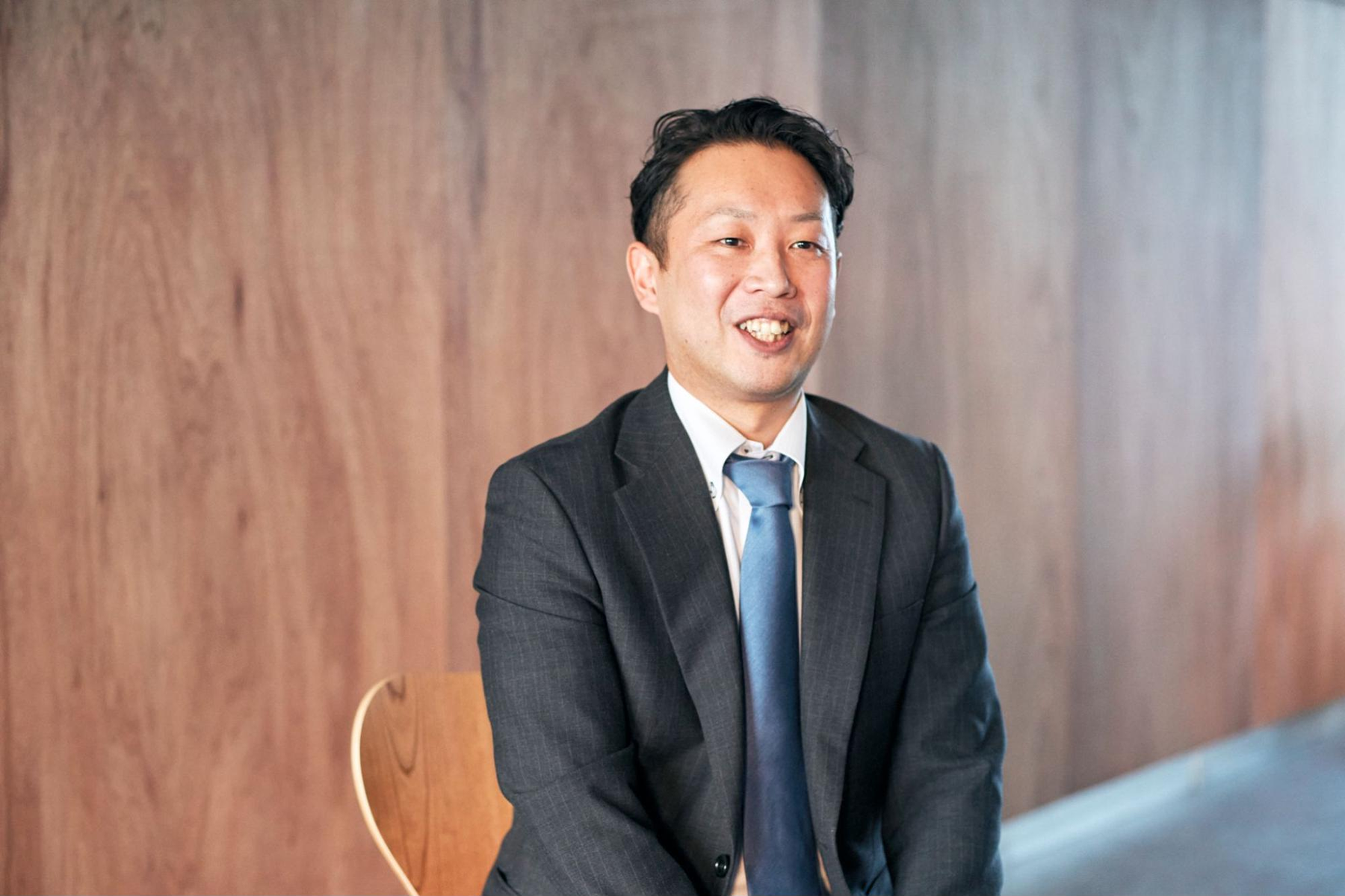 Don't just look at the numbers. The only one salesperson who is not afraid of challenges
MGR of Sales Sect., Sales Dept.
Tatsuya Horikawa
Please tell us about your current position, your job description, and a story that let up to there.

About my case, I joined the company as a mid-career and assigned to the sales section through the management strategy section after the quality management section. I was also in the quality management section of a manufacturing company in my previous job, and I was hoping that I could also contribute my experience to Kyowa Seiki, but I was assigned to the sales section by the HR department.
Speaking of sales activities in general, I had a preconceived idea that it would be hard work such as meeting quotas and chasing sales targets, so I honestly thought it was not for me until I was transferred to the department. However, once I actually started working, the more I did, the more results I got, I felt that my efforts were paying off, and I got more motivated by getting adrenaline pumping up.
In particular, I often deal with new customers or customers who have been introduced to me. I like the challenge of jumping into a new industry or a path that no one else has taken before, so it is very rewarding.
When the results come, it naturally brings smiles to the faces of both within the company and the customers, and now I am very grateful that I was assigned to the sales section, which I thought I was not suited for.
I'm sure that the executives have figured out that I love talking with people.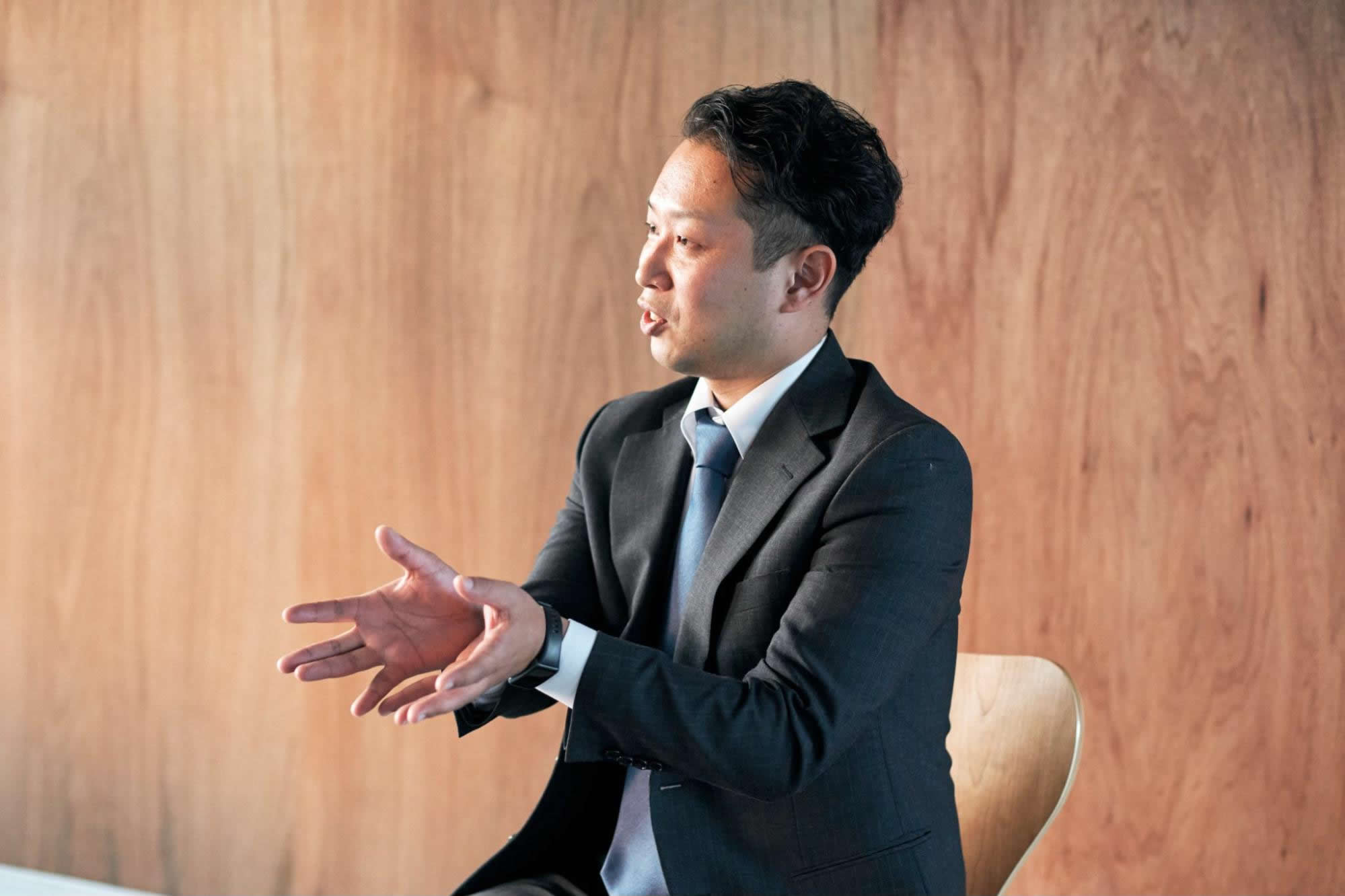 How did you become interested in craftsmanship in the first place?

It's quite ordinary, but it started when I saw a TV program where an old man in a rural area was making traditional crafts, and I was very impressed by his particular attitude about craftmanship. I thought it was simply cool to make something with the attitude.
I think that is a very pure emotion and many people may feel it, but I think not everyone becomes a craftsman, so I wanted to be involved in the particular manufacturing within a company.
When you are in a company like that, you have to decide which role you want to play in, and for me, it was the sales position.

How was your awareness changed before and after starting your work as a sales person at Kyowa Seiki?

I used to think that I was not good at speaking well, but through talking with customers, colleagues, and people in my private life, I have come to feel that unexpectedly speaking itself may release stress for me. Even if I can't speak well, if I can tell my passion to the customers, they understand what I want to say, and it is not only the numbers, but also the invisible results that naturally follow, and it makes me motivated.
I get a lot of requests and sometimes scolded from customers, but my personality is that I forget it in a good way in the next day after sleeping, and I have been thinking positively since I have reached the age of reason and also had a confidence that has no basis in fact, so I think that's also what makes me suited for the sales department.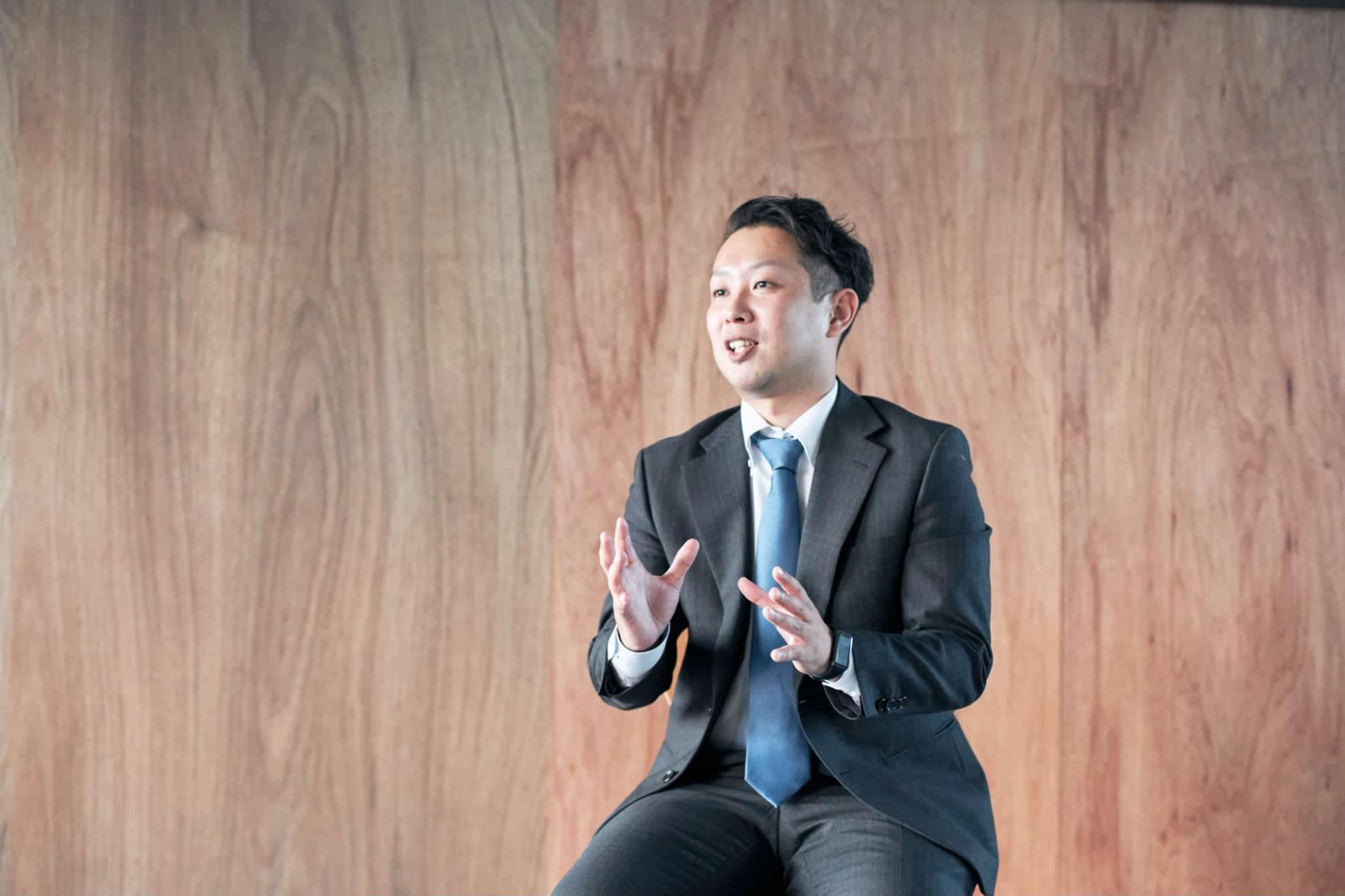 Mr. Horikawa, since you joined the company as a mid-career, do you have any episodes when you joined the company?

When I was looking for a job, I wanted to see various companies so applied a lot and one of them was Kyowa Seiki, but in fact I had already received a job offer from another company and I was planning to go there. During such a situation, I went to the first interview, the first interview was with the vice president. At that time, I was going to go to the other company which was already decided on, but right after the interview, I received a phone call directly from the vice president.
He invited me to go out for a dinner. I was going to go to refuse the job offer. However, I was persuaded by the vice president and he said, "Do whatever you want to do, I'll take responsibilities for it," and I was moved. I talked with my wife whether I should seek challenge or stability, but she said, "You already know what you want to do before you talk to me about it," so I decided to go for the one that excited me.

Do you think there was no doubt about the choice?

No, there wasn't. When you become a member of society or an organization, you have to be a cog in the wheel and do things you don't like, and frustration builds up, so many of my private friends start complaining about their company. However, when I was exposed to the positivity of everyone at the company and the vice president's attitude toward the future, I was inspired and felt that if I had time to complain about something, I would rather talk about something more productive with highly conscious.
No matter how urgent the work is, even if it requires overtime, working in a cooperative and considerate environment over the border among departments, somehow the feeling of fellowship prevails over stress. I am truly happy to be working in such an environment.